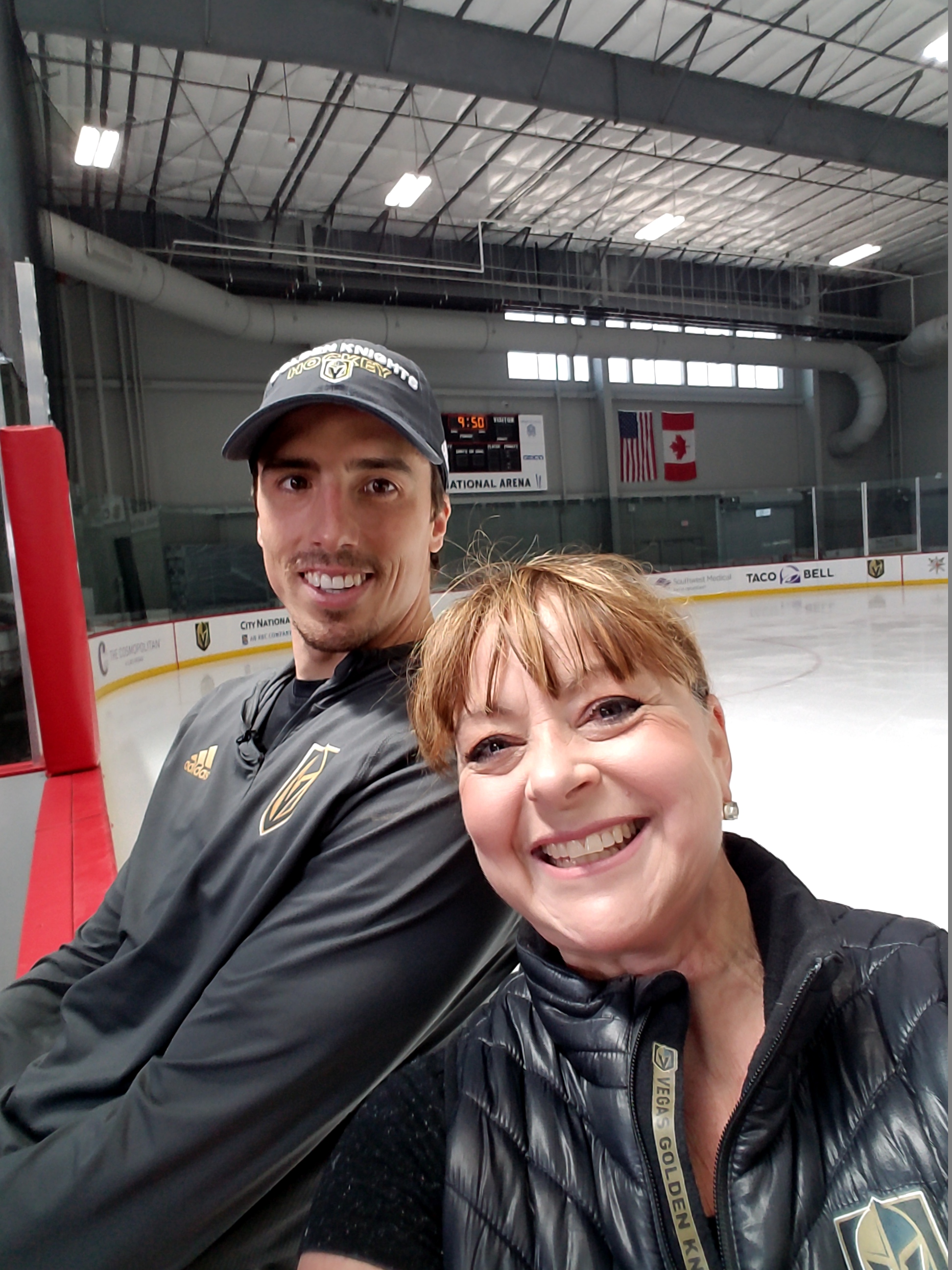 Today is a sad one for all of us here in Las Vegas. The beloved Vegas Golden Knights Goaltender Marc Andre Fleury was traded today to the Chicago Black Hawks.
Marc Andre will be dearly missed by all the fans. A delightful guy in so many ways. A fun, charming sense of humor… hiding opposing players helmets… patting his goal when he/it makes a great save… poking other players ears… and other wonderfully funny things he did. He was so talented, and a fierce competitor. One of the best all time Goal tenders in the NHL.
Marc Andre… whom, many local Vegas dogs and other furry friends were named after, always had time for the fans. Even when he was tired. He always had time for the children at the City National Arena.
The photo above was taken a few years ago, when he wandered over to the 2nd ice surface at the CNA for a press conference. I was on the ice figure skating. He smiled at me.
I am originally from Toronto and am very proud that we share our Canadian roots. I said hello in my high school French and he motioned me over to take a photo of us.
I will always cherish this photo.
Thank you Marc Andre for all the wonderful memories, the fantastic games and the exciting playoffs wins you helped the Vegas Golden Knights achieve.
I will not say Good Bye. But just Au Revoir.
Happy Trails to you, until we see you again.
Amelia – a VGK Fan