Well…. it has been quite a year. So much has happened.
Now, we are at the most festive time of year and heading into the New Year. 2021. I know I will be glad to put 2020 behind me. I'm sure you all feel that way too!
Like many people we stood outside last night December 21, and watched the great convergence of Saturn and Jupiter. Known by many as the "Bethlehem Star". I felt it was a great way to put 2020 behind us and think positively that this once in a lifetime, once in 800 years event, portends good things will happen in 2021. 2 young UPS drivers pulled up to our house with a package. I made them get out of their truck and look at the planets. I told them they will never see it again in their lifetimes and they can tell their children and grandchildren someday that they saw it! It was lovely moment as we stood their looking at the sky. I'm glad I made them stop their deliveries…rushing around .. to see this event.
This Holiday season will be difficult for many people. Our Keller Williams Southern Nevada office adopted 15 families who submitted letters to us. Their requests and letters were truly heart wrenching. Not asking for any material possessions… one asked for a bed for her son… because he was sleeping on the floor.
As you make your last minute shopping trips, please think of one charity or organization that you can donate to. At this time of year animal shelters need blankets, food, etc for the forgotten pets. Homeless shelters need blankets, coats, and hygiene products.
It really put our own struggles this year in perspective. I am grateful that my breast cancer diagnosis was Stage 1. Caught early and that I made it my mission to let everyone I know to get yearly check ups. I posted photos of myself making Pink Ribbon pillows and paying it forward.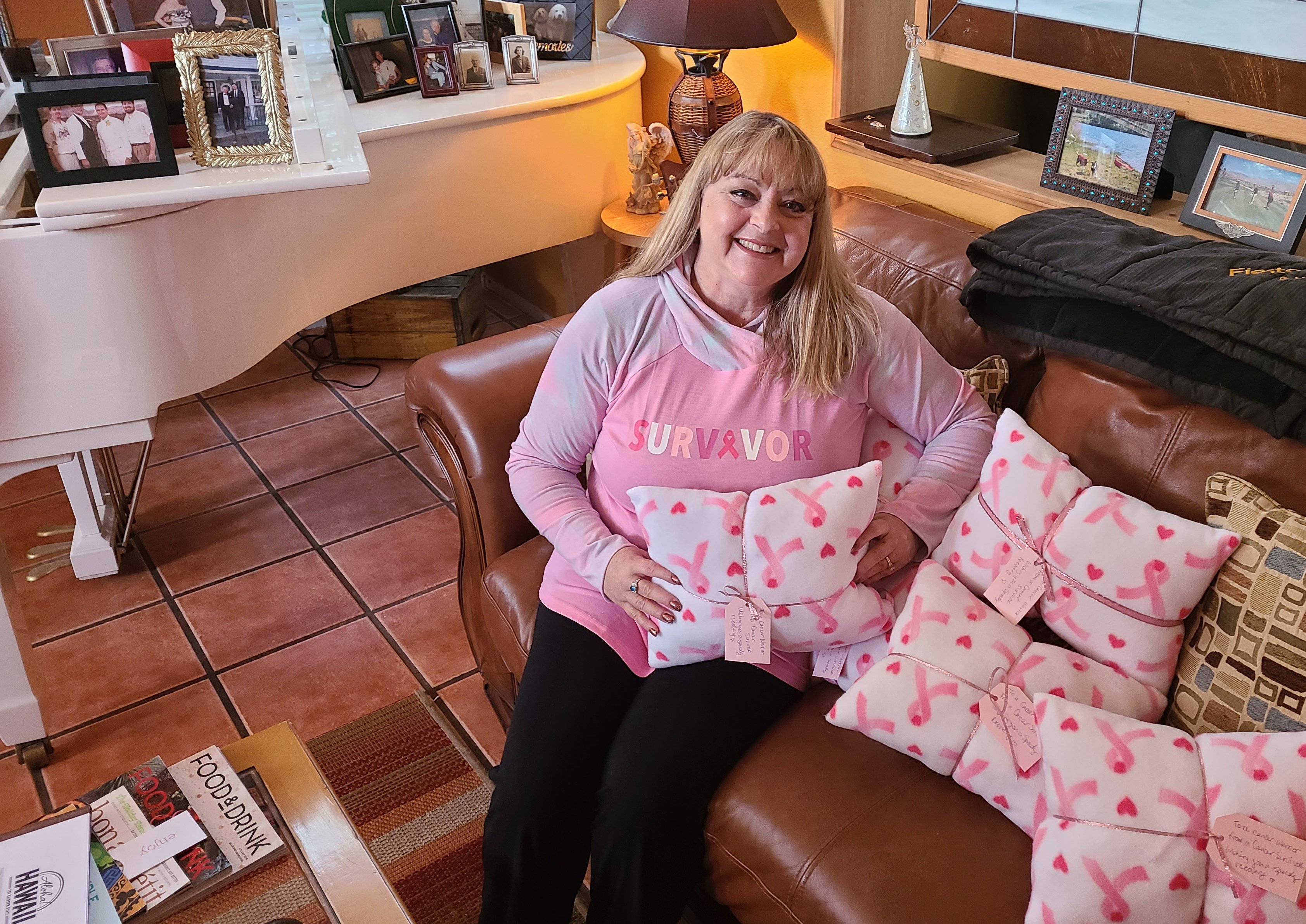 I lost my Dad in January and then his brother-my beloved Uncle- last week. Kenny and I both got Covid in Sept. and we are fine. But do have some lingering "long hauler" side affects. Check in with your friends, neighbors and co workers. They may be pretending that they are alright. They may need somewhere to talk to you. Ask how they are. Do they need any help. There are a lot of people out of work and depressed. Be that beacon of light and support to others.
Instead of our usual top 10 things.. or top 10 festive cocktails – this year we are asking you to come up with your own list to make our world a better place in 2021.
1. Check in on friends, family, neighbors and co-workers
2. Donate clothing to Homeless shelters. Or gift cards.
3. Donate to Animal shelters. Dogs are abandoned at this time of year.
4. Walk through your neighborhood. Look at the festive Christmas lights. Say hi to folks you see.
5. Smile with your eyes when you where a mask. Thank the grocery store workers and cashiers. Thank the mail carrier, the Fed ex and Ups and Amazon drivers.
6. Thank you spouse. Tell them you love them and that you appreciate them.
7. Go through old photos and share stories.
8. Call older relatives. and old friends. Surprise them with your call. It's never too late.
9. Help deliver Christmas gifts to those less fortunate than you
10. Set up a Zoom/Virtual Holiday Cocktail/Festive get together with Family and Friends.
Merry Christmas, Happy Holidays, A Very Happy Healthy New Year to you.
Stay safe! Wear a mask!
Amelia & Kenny Keene
Jessica Wolters