Happy Fall!
We thought it would be fun to share 3 TOP 10 things for Thanksgiving! To Eat, To Drink and, to be Thankful and Merry!
There are always family traditional favorites on everyone's Thanksgiving tables but sometimes its nice to add a new yummy side dish. Something that might be great new addition to the family list of recipes!
According to the website The Modern Proper, they have a great list of side dishes that look familiar but may have a new tweek to it. www.themodernproper.com
Top 10 Yummy Side Dishes!
1. Garlicky Green Beans
2. Roasted Cauliflower
3. Dirty Rice
4. Potato Leak Au Gratin
5. Green Bean Casserole
6. Cranberry Chutney
7. Roasted Garlic Mashed Potatoes
8 .Honey Roasted Sweet Potatoes
9. Roasted Acorn Squash
10. Herby Rolls

Best Thanksgiving/Holiday Cocktails!
They say that due to Covid, alcohol sales are at an all time high. So why not try something festive and new! According to Town & Country Magazine townandcountrymag Thanksgiving-cocktails
1. Thanks Given 2. Autumn Fizz 3. Pumpkin Pie Martini 4. Apple Cranberry Moscow Mule 5. Butternut Squash Daiquiri 6. Apple Cider Mimosa 7. Orchard Avenue Drink 8. Thanksgiving Ginger Diplo 9. Eximo Honey Harvest and 10. Family Tradition (Bourbon)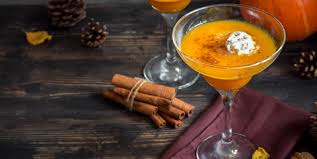 But most importantly – To Merry.
To truly feel thankful, doing things for others will make you feel good and be Merry. This year has taken its toll on so manner of your friends. Reach out, pay it forward, to volunteer, to help others, to give thanks.
1. Volunteer- Find a charity or organization that needs help the week of Thanksgiving.
2. Go for a walk. Walk with friends and neighbors. Take your furry friend. And, as you walk think of all the things you are grateful for.
3. Find a Charity walk/turkey trot, 5k run to participate in. You don't have to be in great shape to walk. Just have fun!
4.Call Family. Especially those you haven't reached out to in a long time.
5. Visit and drop off items to Assisted Living Facilities. You can't go in, but you could drop off little things for to the residents and brighten/cheer up their rooms
6. Spend time at home and do some organizing. Its a great time to clean out closets and change over summer clothes to winter clothes
7. Quiet time – Reflection. Meditation.
8. Watch fun things on TV. The Dog Show, Binge watch something you've always wanted watch. I just started watching all the Sean Connery Bond Films again. So much fun. And have a martini, too. Shake not Stirred!
9. Pull out some games and set up a table. Yahtzee!!
10. Make a new dish. A new Entree, a new Side dish, or new desert.
Happy Thanksgiving. Stay Safe, Stay Healthy. And please Wear a Mask!