Probate. What is it? How is selling a house affected by "Probate"? Or buying a home that is in Probate?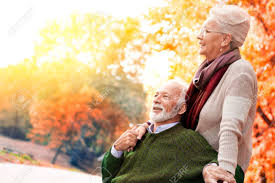 Probate means that someone has passed away "intestate" with no will. And the home must go through court process to be sold.
Over the years, we have been honored to have worked with many families and attorneys to sell the home of a loved one.
The process has many moving parts, procedures and many things required to be done.
We are real estate agents in the Las Vegas Valley (Las Vegas, Henderson, North Las Vegas, Boulder City, etc..) and we usually are helping a family that does not live in our state. May Mom passed away. Maybe a grandfather….
The process begins with the loss of the home owner. The family hires an attorney who is experienced in handling the estate and disbursement of the deceased real estate property. Usually it is their primary residence.
It is very important that the right real estate agent is selected, who are experienced in the process, and, who will guide the family through a difficult time in their lives. This is not the time to hire a new agent, or a family friend who just got their license.
This is the time to select an agent who shows compassion, kindness, and most of all patience. The process can take months, or longer.
This is the time to hire an agent who was recommended by the attorney, or was referred to you by an experienced agent you trust where you live.
We have been fortunate to have been recommended by many Las Vegas/Henderson attorney's and referred by agents in other states.
The Probate process begins with the family, heirs, and the attorney. Then a Realtor, like us, is selected. We recommend that the Executor speaks with us-by phone, or meet with us when they are able to visit Las Vegas. Many times we work with families long distance. It can be financially difficult for the family or relatives to take time off work, and fly to Las Vegas.
As my husband Kenny says, we are their eyes and ears watching over their relative's home. We are the "Boots on the ground". There are many things we do:
Getting the home ready for market. May need cleaned out, an estate sale held, family heirlooms and items stored. All the paperwork. Working with the Attorney. Constant checks on the property. Maintenance, repairs. Then showings, offers and contracts. Working with Buyer agents and their clients. Helping them understand the process and stay motivated until the court date and closing.
Sometimes – and most don't know this – the process can take a few months- or 9 months. And during that time. The real estate agent is not paid. We have to wait to be compensated when the home finally sells.
So, you need a Realtor who is patient and will see the process through.
If you are thinking of buying a home in Probate, contact us for help. It can actually be a pleasant process with less buyers competing to buy the property.
But MOST importantly, please check in on your relatives. Ask if they have a will. Encourage them to get their affairs in order. Just in case. Share with them that if the family has to handle the estate after they pass away, it requires a lot of work, time, their involvement and possibly would affect them financially if they have to make trips to Las Vegas.
If you have any questions about Estate planning, wills, or need real estate or legal advice, contact us anytime and we will guide you in the right direction and help you get the information you need.
You are not alone. We are here to help.